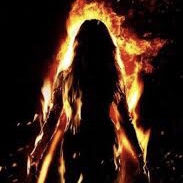 Reclaim your inner Lioness
Motherhood is time consuming, a huge responsibility, at times a thankless job and at other times an overwhelmingly blessed experience.
AND you are more than just a Mother.
You are an insane, incredible creature that has so much to give and be in this lifetime. This program is about helping you access ALL of that so that you walk with the shining confidence of a woman who is owning her life, not letting it run by in a blur of other people's needs.
This is what the Lioness program includes:
5 weekly video calls via zoom

Exclusive secret and closed facebook group just for us to talk all the things, support each other and cheer on our exciting developments

Personalised Q & A with yours truly on all your specific life stuff

Targeted mind, body and soul tools and techniques from a whole bunch of modalities for you to use well beyond the program

Homework for you to play outside of our time together

Distance reiki and sacred sister ritual work

A BIG and wonderful surprise for our final weekly session together
The Lioness Program is AUD $330.
The biggest game changer in my life was to rediscover my inner Lioness and I want to help other Mammas do the same. Our families and our world need us to. We need us to.
This simply is the single most important thing I believe Mammas can do for everyone and everything right now. This shift in you creates momentum that is out of this world.
And quite simply, I am so in love with you and your choice to give back to yourself. You deserve this. All you have to do now is officially book in below and we are set to rock and roll.
Next Lioness Program begins in June 2019. Join the mailing list to pre-register your interest and receive first opportunity to join. Places will be limited to allow for an intimate, personalised deep dive into all you are.
With fierce love,
Rebecca xx